When I
started this blog
in May, I had no idea what I was getting myself into! All I knew is that I loved to redo furniture, make things for my family and friends, read blogs for inspiration and education, and wanted to share what
I
could do. I was initially obsessed with Miss Mustard Seed FFF (still am) and blog surfing (much more fun than web surfing). I'm sure that I spent hours doing that, but still managed to lead a "normal" life. I had no idea what went into creating a blog. I could go through the list of "didn't know's" but the list would just go on and on. I didn't know
ANYTHING
! Most of all, I didn't know that you could actually do what you love and make a living (
or any income
) doing it! I have learned that you get out of it what you put into it. In January, I decided that I was going to learn everything about it that I could and really try to put myself out there. I didn't want to just post when I finished a project to show it off, I wanted to
BE A BLOGGER
!! When I started my blog, I got so much joy out of it! My mind would start racing with ideas of what I was going to post the minute I would start something. I still get that same joy, but way more!!
Over the last couple of months, I have doubled my following (it still small but growing) and I have filled my head with information! I have literally spent hours, days, and weeks learning the ins and out of blogging. There is so many talented bloggers that are out there to help people like me! One blog that has been so informative is
Amy Lynn Andrews
blog. She has so many tips and great and advice for beginner bloggers. Another blog that I haven't been able to stop reading is
Oh Amanda
. She did a 10 week series called
How I Write a Blog Post
that gives information on anything from
how to make a blog post,
to
how to grow your blog,
to
how to monetize your blog.
The information is SUCH a big help!
I have spent my days in my pajamas, my hair is greasy, and to be honest I think that my butt is getting bigger since I haven't left my computer trying to figure all of this out! I decided last night that I really need to take a break from that and get back to the things that make me happy. I need to learn how to balance family, projects, blogging, and my obsessive desire to learn about it. I need to give my daughter more than a lunchable for lunch, do more than a load of laundry a day, and stop sneaking into bed with my husband at 3 am. JUST BECAUSE WE ARE SITTING IN THE SAME ROOM DOESN'T CONSTITUTE FAMILY TIME!! My biggest question of a successful blog is "how do you balance it all?" That is what I am going to work on. Hopefully I will be able to share some of the tips I have learned along the way and continue to learn as I figure out what works for me.
Until then my brain is overflowing with things I have been meaning to share!
I will be sharing my post about WHAT I WANT MY BLOG TO BE WHEN IT GROWS UP this weekend at
Eclectically Vintage
. You can participate as well!! Just click on the picture and the link party goes till the end of the week!
There is lots of fantastic information all over the internet to help start a blog and how to monetize your blog. If you would like to save some of your precious time
(I SO wish I would have found these sooner!!)
I would suggest these e-books by Gina from
The Shabby Creek Cottage
! Who doesn't love her and who wouldn't want to learn the tricks of the trade from a pro??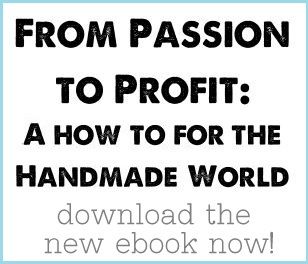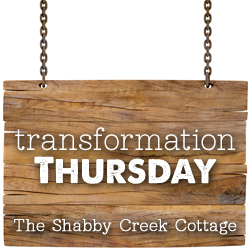 Thanks for stopping by!!

*portions of this post are for promotions but all opinions are my own