Meet my new friend Blue, Louis Blue
I got this desk for free (love that price!) a few months back and it's been collecting dust in the garage since then. I decided that it's time for it's makeover!
So using Louis Blue, I got to work:
I actually didn't know my son decided to take a picture! I never have
pictures of me at work haha!
I wasn't sure what I wanted to do with the drawers as far as what color to paint them. I love 2-toned pieces, but I thought I should sleep on it. So it sat like this for the day.
I don't think that it's the wood that bothers me, because I really love a mixture of natural wood and painted, but I couldn't get past the big hardware.
So I filled the holes and decided that I would put glass knobs on the drawers for a more updated look. I haven't bought them yet...so hopefully it looks good!
I also knew that I wanted to paint something on the top, so I spent some time looking for inspiration. When I realized that my computer ran out of ink....had to pick something that I already had printed.
So this is what I chose:
I wish I had waited till I had ink so I could have made it to the
size of the desk top
I used the newspaper transfer technique and it was super easy. Just put tape the newspaper to the surface, tape the graphic to the newspaper, and trace! I then hand painted it with black and distressed it. Worked great! I waxed the desk, but used Wipe On Poly on the top and on the drawers.
So here is what I have for now....would love to hear what you think!!
BEFORE
AFTER
If your not already a follower, I would love for you to follow :-)
Linking up to:
Whatever You Want Wednesday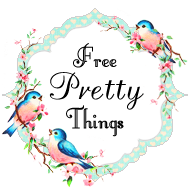 Savvy Southern Style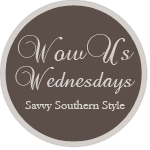 DIY by Design